Happy Birthday, Mozart!

At the age of 5, he wrote his first two musical compositions. By 35, he had written over 600. His recordings have sold more than any other musician in the world. Born on January 27, 1756, and christened Joannes Chrysostomus Wolfgangeus Theopheilus Mozart, he is known to the world simply as Mozart. His name "Theopheilus" translates as the "beloved of God" or in Latin "Amadeus." He was and continues to be an inspiration, a gifted genius, and 2006 marks the 250th anniversary of his birth.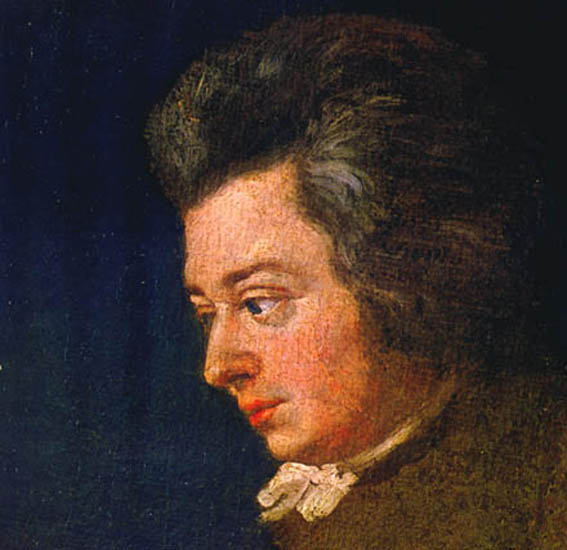 Although born in Salzburg, Austria, Mozart held a special place in his heart for Prague. He said "Meine Prager verstehen mich" translating as "My Praguers understand me." During his first visit to Prague, he conducted his opera, Le Nozze di Figaro (The Marriage of Figaro).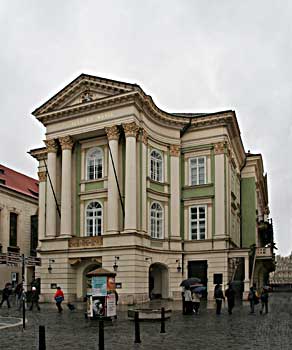 The Estates Theater in Prague
where Mozart premiered Don Giovanni
Subsequently, he received several commissions in Prague and premiered the opera
Don Giovanni
there on October 29, 1787, at the
Estates Theater
(Stavovske Divadlo), writing the overture only the night before the performance. He later wrote
La Clemenza di Tito
to celebrate Leopold II's 1790 coronation, and attended its Prague premiere in 1791. When he died in Vienna on December 5, 1791, members of the Prague theater orchestra organized a memorial ceremony at the Church of St. Nicholas. While Mozart was buried with little ceremony in a communal Vienna grave, 4,000 people turned out to honor and remember him in Prague.
In celebration and memory of Mozart, the Embassy will hold a free public screening of Academy Award winning Director Milos Forman's Amadeus on November 8, 2006. The next day, Dagmar White will present a lecture and concert series with local artists on Mozart and Prague featuring excerpts from Don Giovanni and La Clemenza di Tito.
Sources: Czech the News and Wikipedia