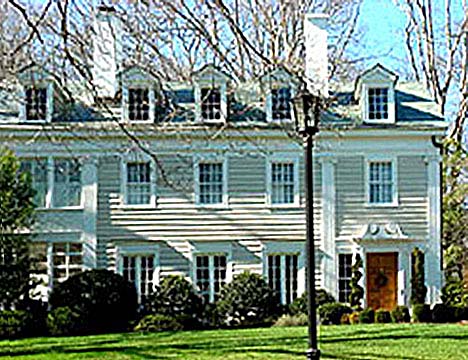 This was my Georgian (architectural style) home from 1934 when I was born to 1951 when I went away to college. It was designed by a famous architect, Joseph Neel Reid (1885-1926). My parents bought it during the depression for about $25,000. In 2006 it sold for $2,400,000.
Owners made several major changes. My parents converted the servant's quarters into a rental cottage for college students. Attached to the garage, these quarters are listed as a guest cottage. Behiind the house stood two magnificent oak trees with a zip line between them. A swimming pool sits in place of the one that was near the house. A greenhouse off the end of the drive housed plants and tools for tending a lovely pebble-path, multi-level garden with rose arbors. Behind that, a badminton court provided recreation throughout spring, summer and fall months. Along its length a pavillion with white latticework provided chairs and tables for refreshements. Still further in the way-back was a large field where we had our victory garden during World War II.
The house, cottage and garage all had slate rooves, the house, a full attic without flooring, an hotel-size coal-fired furnace with a large coal bin loaded through a hatch off the side of the drive, a full, paved basement with servant's sleeping quarters, bath, laundry and work room. The back porch was screened and contained a work table and a large ice box converted to refrigeration powered by an electric motor on the ground underneath. We had no air conditioning and didn't need it. We used electric fans during the hottest part of the summer. Steam radiators heated all rooms, keeping the interior air dust-free, and steam cocks on the radiators added moisture. There were several fireplaces that we never used except as decoration and for Christmas stockings.
After we moved out, new owners added a gym with a sauna, converted our double playroom and a to some sort of living quarters, and added one or two more bathrooms to the two already upstairs. I guess the downstairs lavatory remains. They enclosed the upstairs screend porch and the downstairs open swing porch to make additional interior rooms. Most of the large trees are gone from the front yard.
Atlanta Homes & Lifestyles featured this home as "best Druid Hills location." See The New Georgia Encyclopedia for more on Neel Reid.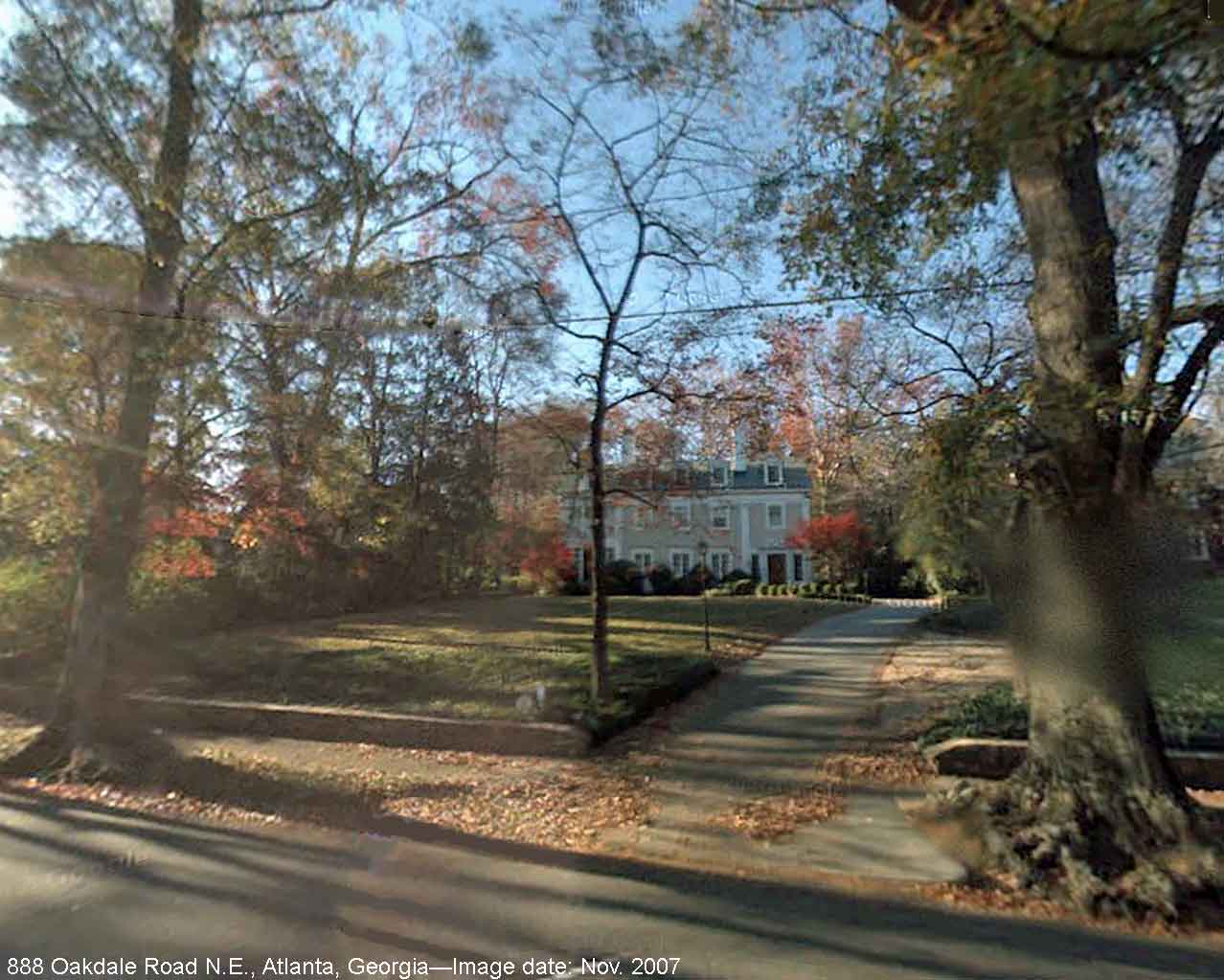 888 Oakdale Rd NE, Atlanta, GA 30307
| | | | |
| --- | --- | --- | --- |
| Estimated Value: | $1,501,600 | Year Built: | 1914 |
| Monthly Value Change: | $3,200 | Monthly Insurance: | $438 |
| Last Updated: | 05/21/2012 | Monthly Property Tax: | $3,466 |
| Bedroom(s): | 4 | Price Per SqFt: | $347 |
| Bathroom(s): | 4 | Last Sold Date: | 03/20/2005 |
| Square Feet: | 4,324 | Last Sold Price: | $1,900,000 |
| Lot Size: | 47,480 | Property Type: | Single Family Home |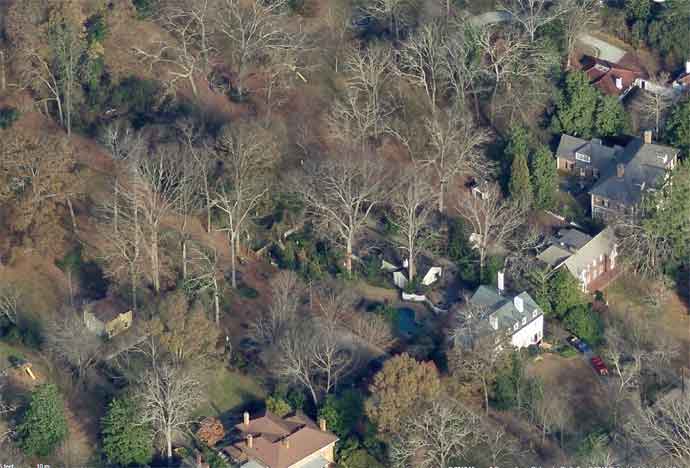 Hover for effect